Own your business

You are in charge of your own destiny. Instead of making your boss rich, all the work you do actually benefits you. You'll enjoy the freedom and flexibility of owning your business—not to mention excellent tax benefits.
Would you like to run your own business, with flexible hours, unlimited earnings potential and the freedom to make choices?
Would you like to learn valuable skills, build your own confidence and work with other people?
Would you like to earn an extra £100, £500, £1000 or more each month while you work your current job?
You can start today, contact us now!

Top 10 reasons to start your business with aloe vera products and Forever Living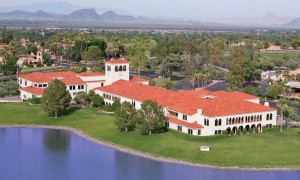 1. Uncapped and willable income stream
2. Time and freedom to build your own life according to your dreams
3. Puts You in control of your income and your career
4. All products carry a company-financed, 60-day money-back guarantee so no risk to you or your Customers
5. Flexible – start part-time, and build a full-time income
6. Global franchise operating in almost 150 countries worldwide
7. Established Company for over 33 years, cash-rich and debt-free, so totally financially secure
8. Excellent training – Investors in people (IIP), Gold and Champion Status awards
9. Unique product range – world leaders in aloe vera
10. No joining fee or minimum activity level
The Company
Own a Home-Based – Independent Business with Little Risk and Unlimited Potential for Wealth.
Forever Living Products is structured as a multi-level marketing company, otherwise referred to as an 'MLM.' This structure is designed to let you be our marketing and sales force. Instead of spending thousands of dollars in standard advertising methods, we pay you to share Forever Living Products with others. This MLM structure offers you many benefits that traditional businesses can't match.
Forever Living Products was founded in 1978 on little more than dreams and hard work. It was designed to help anyone who wanted a better future to attain it on their own.
• Better health.
• More wealth.
• A secure future.
More than 30 years later, Forever Living is a multi-billion dollar company with a presence in over 150 countries. We manufacture and sell dozens of exclusive, beneficial wellness products based on one of nature's purest gifts – aloe vera. Our unique business opportunity compensates people like you for sharing our products with others.
Over 9.5 million Distributors worldwide have discovered the power of Forever Living's once-in-a-lifetime opportunity. Millions of people are enjoying more fulfilling, healthier, and wealthier lives, thanks to a small business that began with only a dream.